Because your work is hard going, you deserve a workplace that doesn't make it even harder.
Kompakt revolutionises the cost/benefit calculation. Light, manoeuvrable and flexible, it is the perfect working implement for front-loader operations in animal sheds and around the farmyard. Equipped with the proven technology of big tractors, Kompakt is the ideal tool for virtually every application. Engines between 80 and 120 hp and an excellent power-to-weight ratio guarantee optimum efficiency on grassland tasks.
Explore the product
The KOMPAKT cab has been developed to provide an optimal workplace regardless of your activities. The 5.2m2 glass surface offers high visibility and is equipped with a wiper with 200° cleaning area for a comfortable working environment in all weather conditions.
Controls and the Multicontroller joystick are positioned for intuitive and straightforward operation.

The new FPT Stage V engine is able to provide more power and torque, but doing right also on fuel consumption side achieving maximum torque at only 1300rpm. The unique HI-eSCR2 exhaust gas aftertreatment system is perfectly integrated in a single and compact layout. It ensures excellent operator visibility and vehicle manoeuvrability.

Depending on the application profile and the job at hand, there is a choice of several transmission variants. From the S-Control™ M 12 x 12 Synchroshift with mechanical shuttle or Powershuttle, to the S-Control™ 2 24 x 24 2-speed Powershift with Powershuttle.

The KOMPAKT series offers Mechanical Draft Control (MDC) or Electronic Draft Control (EDC) as an option. The rear-mounted hitch with external auxiliary lifting cylinder offers a maximum lift capacity of up to 3,700 kg. The optional second auxiliary lifting cylinder offers a lift capacity of up to 4,400 kg.

Accessing the engine fuel and oil filters is more than easy: they are all located on one side of the tractor for greater convenience. The hydraulic and electrical systems are conveniently arranged so that you can enjoy perfect accessibility to the engine filters with no obstacles.

Its unrivalled manoeuvrability makes the KOMPAKT flexible and universally operational. With a turning radius of just 4 m the KOMPAKT remains manoeuvrable even in very confined spaces. The S-Stop system automatically engages all-wheel drive as soon as both brake pedals have been actuated. The optional disc brakes on the front axle also help to deliver safe 4-wheel breaking. An electrohydraulic differential lock or limited-slip differential guarantees full traction under any conditions.

The KOMPAKT range has been designed to be the ultimate all-rounder for today's modern mixed and livestock farms where space constraints need to be taken into consideration.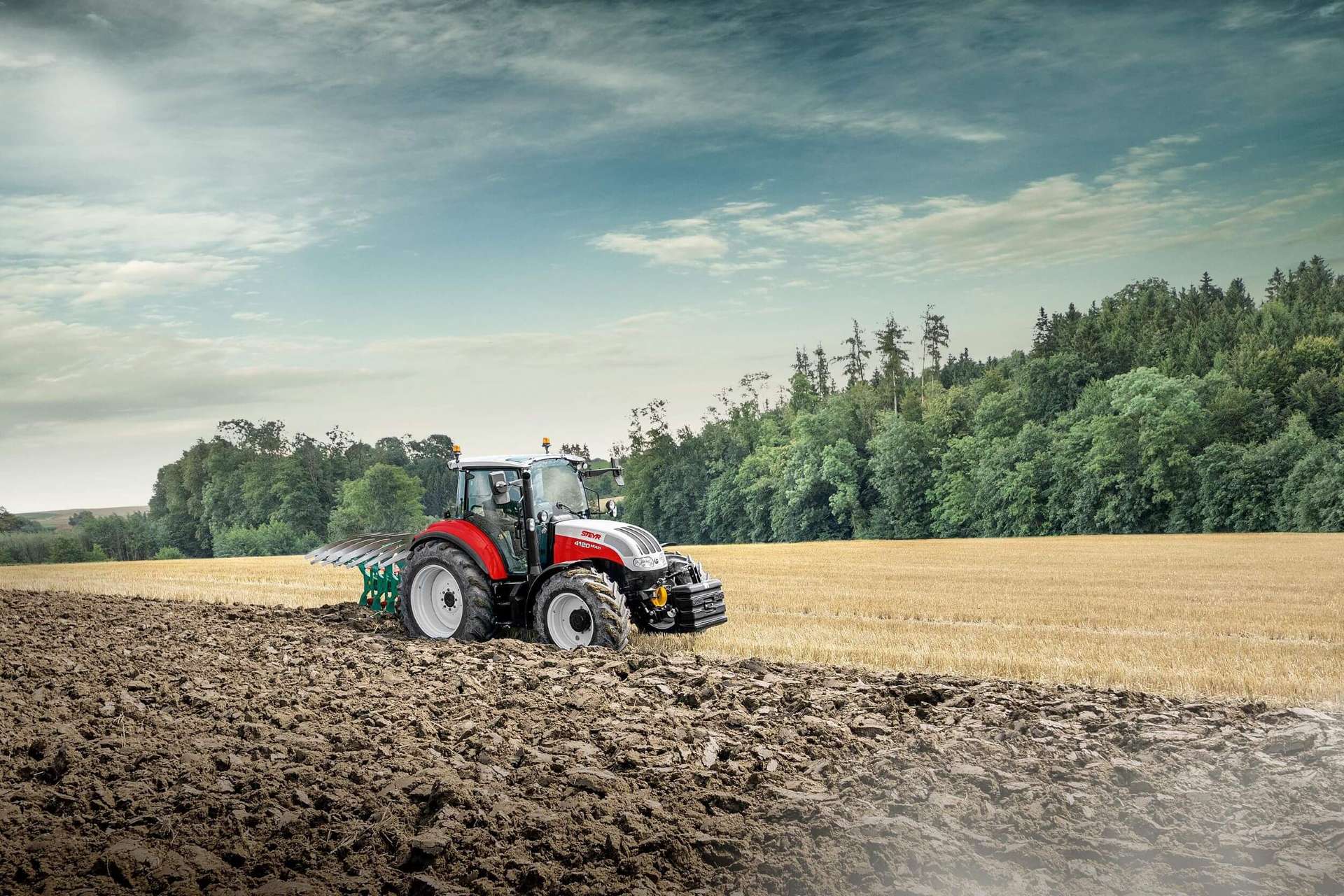 Build your own
Find your perfect STEYR in a few steps with the Configurator. Build the STEYR you want and select the options that will make it perfect for your daily operations.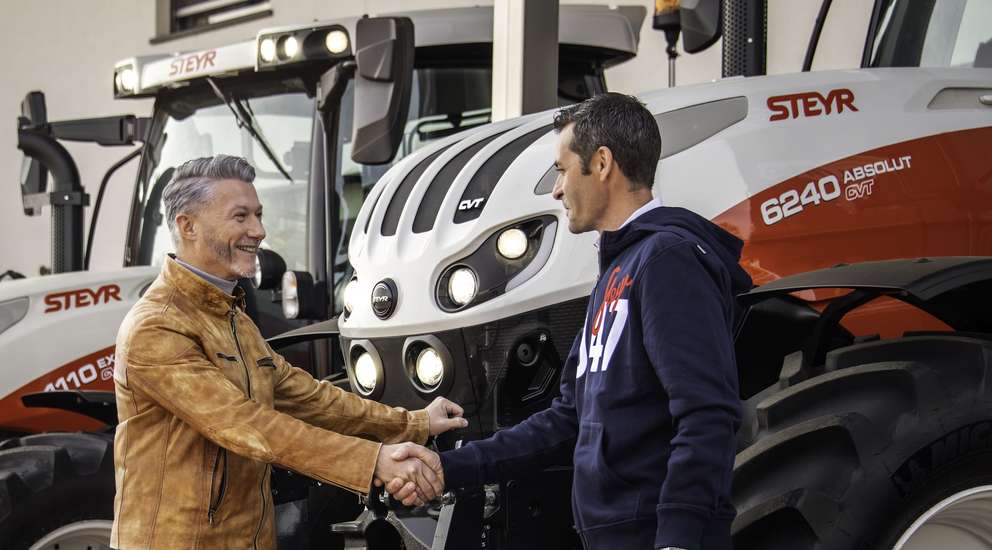 Services
Service solutions for your farming
From the very first stages of every model's development, we think about how best to provide aftersales services for your STEYR product.
Engine

Number of cylinders

Type

Emission Level

Capacity (cm³)

Engine Performance

Standard Transmission

Optional Transmission 1

Optional Transmission 2

Power Take Off

Front PTO and hitch

Drive and Steering (Driveline)

Hydraulic System