The Absolute experience
New standards in modern agricultural machinery: enjoy its soundproofed cab with spacious working environment, the 302 hp engine power in a compact frame, big tyres and the latest onboard connectivity. Whether you are a driver or a fleet manager, our new flagship model ticks all the right boxes for the highest demands in terms of productivity, comfort and in reducing cost of ownership through technology.
Ready to raise your potential
Explore the product
With only 66 dBA noise level, it's even easier to enjoy silence, space and top comfort in your new office in the field. Alongside the new Infomat 1200 monitor and the new A-pillar display, the semi-active suspension control associated to the new advanced vehicle suspension gives you an incomparable level of daily work comfort.

The innovative FPT NEF 6.7 l engine with up to 302 hp provides you with maximum power and ultimate productivity in the field. To deliver this power, the e-VGT turbocharger provides excellent engine torque characteristics over a wide band down to 1,300 rpm. New larger axles and 2.05 m rear tyres ensure traction without compaction. While on the road the GVW has been increased to 15 t.

Optimise your time in the fields thanks to the 460 l fuel tank, 15% larger than the previous generation. To keep you farming, we have also integrated an optional hand-washing tank and a toolbox with slide cover to allow easy access and minimise cab clutter.

Thanks to the continuous feedback from our customers, we have realized that transmission behavior improvement is necessary for our future production. Therefore, the brand new STEYR ABSOLUT CVT comes with a modern and unique CVT transmission behavior. Innovative system aims to deliver a new set of transmission settings combined together with all applications and operations.

Specifically designed to reduce operators' fatigue in long working days, the new S-COMFORT system synchronizes front axle, cab suspension and rear linkage damping. The result is the smoothest driving experience ever, both on the field and on the road.

For more than 75 years, STEYR has been a synonym for innovation, reliability and stability. Our STEYR factory in St. Valentin, Austria, is one of the most modern development and production facilities for agricultural machinery world-wide. Here we work every day on new innovative concepts and technologies, in order to build tractors for today and for tomorrow that you can simply rely on.
INNOVATION
Precision Technology
To keep your business ahead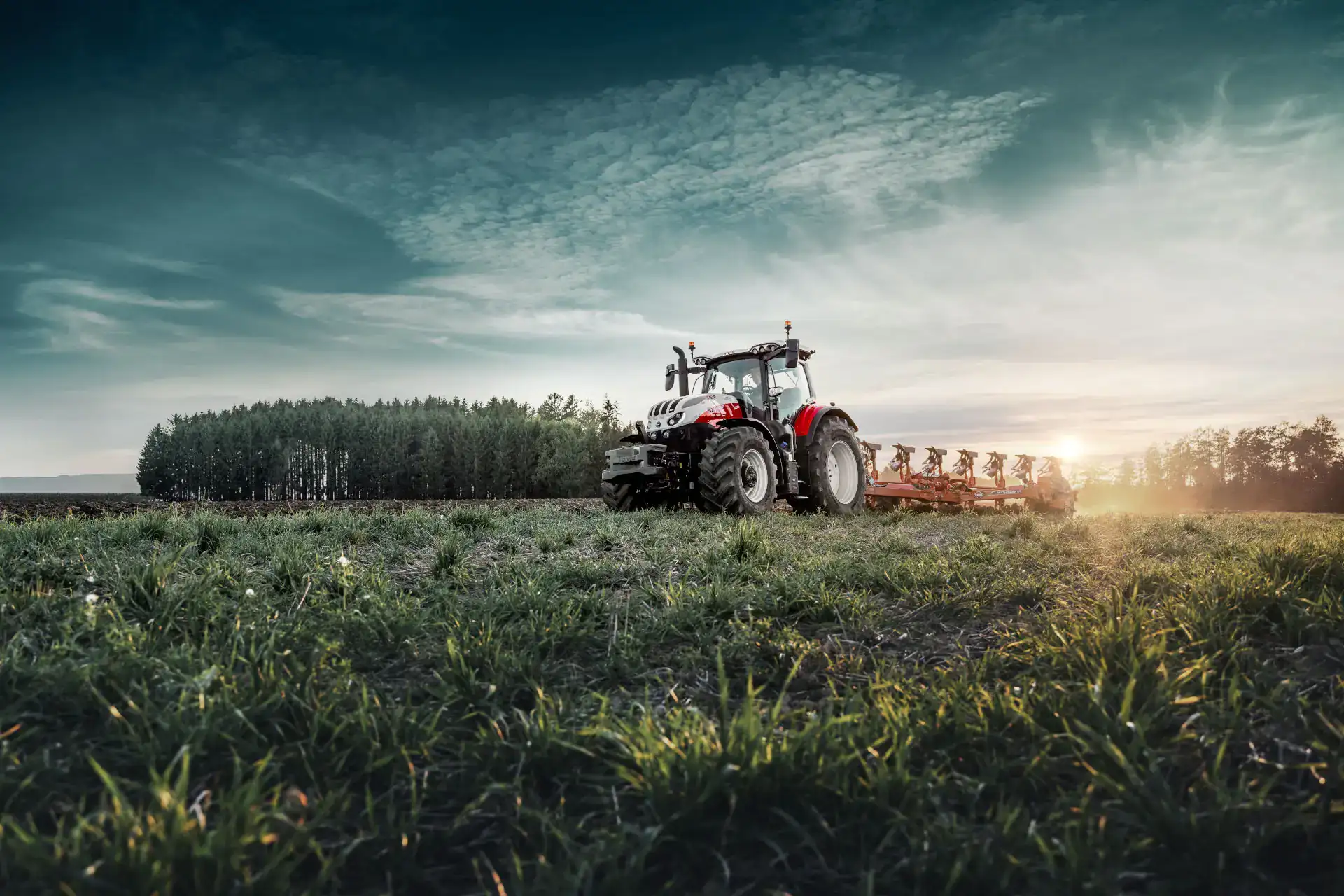 Build your own
Find your perfect STEYR in a few steps with the Configurator. Build the STEYR you want and select the options that will make it perfect for your daily operations.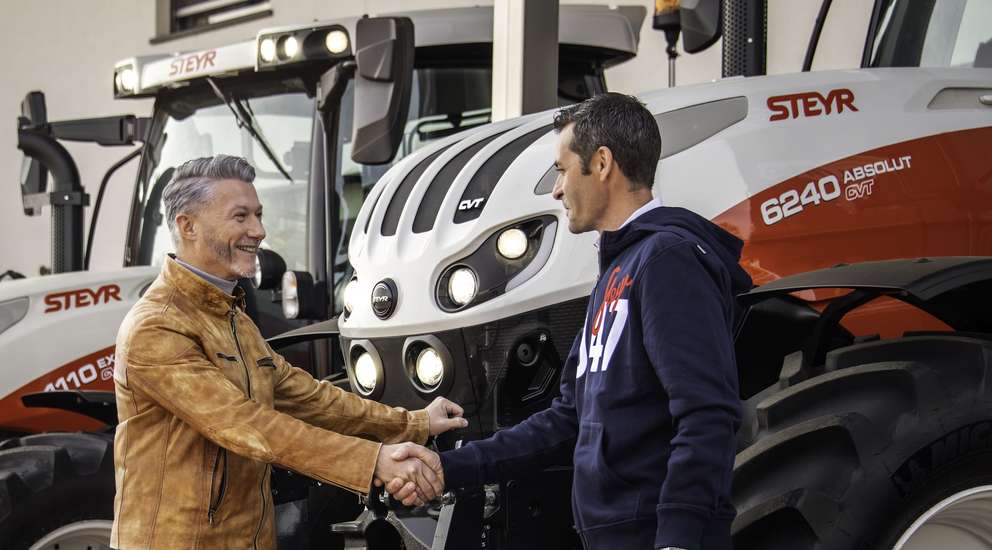 Services
Service solutions for your farming
From the very first stages of every model's development, we think about how best to provide aftersales services for your STEYR product.
Absolut CVT
Specifications
Engine

Number of cylinders

Type

Emission Level

Capacity (cm³)

Engine Performance

Standard Transmission

Optional Transmission 1

Optional Transmission 2

Power Take Off

Front PTO and hitch

Drive and Steering (Driveline)

Hydraulic System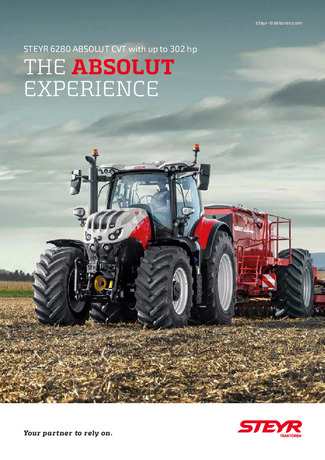 STEYR Absolut CVT Brochure
1.44MB